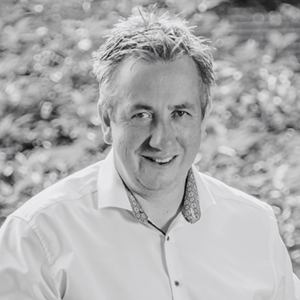 Georg Klass junior
Owner & Chief Executive Officer
PASSIONATE VISIONARY WITH A SENSE OF HOME, WHO ALWAYS MEETS PEOPLE WITH HONESTY AND A FINE SENSE OF HUMOR.

Life motto:
"Can't be done doesn't exist. Success is achieved by those who continue where others give up."

Attitude & personal features:
Creative power, authenticity, enthusiasm; develops courageous solutions for the future and can inspire and win people over for them.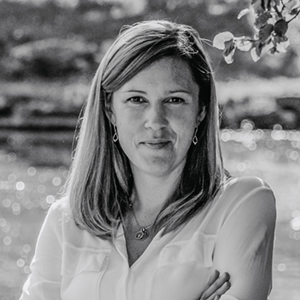 Ramona Klass
Chief Finance & Administration Officer
Master of the structure, who in addition to family management always keeps an eye on the organizational and financial business activities.

Life motto:
"A good day starts with a smile."

Attitude & personal features:
Resilience, high sense of responsibility, natural authority, organizes, controls; the structuring hand that masters the abundance of tasks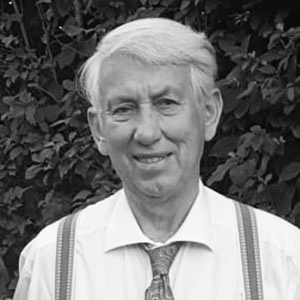 Georg Klass Senior
FOUNDER & CHIEF EXECUTIVE OFFICER UNTIL 2000
IN MEMORY OF THE FOUNDER GEORG KLAß SENIOR. PASSED DECEMBER 2019.
It all began with his vision: saving valuable water. And so in 1976 Georg Klaß sen. developed an idea for sewer rinsing vehicles that can recover and reuse the water they used. As an innovative mastermind, he steered the fortunes of Klass Filter GmbH for many years before he passed the company into the hands of his children.
Chronicle of a success story
2021

German Sustainability Award 2021
The jury of the German Sustainability Award honours Klass Filter GmbH for its commitment as well as its valuable contribution to resource conservation with the award for companies 2021.

2020

Nomination for the Bavarian Innovation Award 2020
Klass Filter GmbH is nominated for the Bavarian Innovation Award 2020 for its innovative filter technologies within the joint initiative of the Bavarian Ministry of Economic Affairs, the Bavarian Association of Chambers of Industry and Commerce and the Association of Bavarian Chambers of Trade.

2020

Cachet 'Innovative through research'
The Association for the Promotion of Science and Humanities (Stifterverband für die Deutsche Wissenschaft) in Germany honours the research activities of Klass Filter GmbH with the individualised cachet 'Innovative through research'.

2020

Nomination at the Green Awards 2020
The SimConDrill research project in which Klass Filter is declaring war on microplastics with its innovative filter technology is nominated in the category 'Innovation of the Year' at the Green Awards 2020.

2019

Change of management at Klass Filter GmbH
Georg Klass junior takes over the sole management at Klass Filter GmbH.

2010

Foundation of Klass Filter GmbH and market launch of the spiral filter
Ulrike Turba and Georg Klass senior manage the business together. Klass Filter GmbH initially pursues one main goal: the international market launch of the spiral filter.

2002

Award 'Filtration & Separation Product of the Year'
The Klass cyclone filter wins the Filtration & Separation Product Achievement Award.

2000

Generation change and Georg Klass junior founds his own company
Georg Klass junior founds Filtertechnik Georg Klass which specialises in water recovery for sewer rinsing vehicles.

1998

First practical use of coarse and cyclone filters
The first practical applications in sewer flushing vehicles and sweepers are successful.

1996

Joining of Georg Klass junior
Since joining the company, Georg Klass junior has been primarily concerned with product development.

1976 –1998

Research & development
The years are marked by ideas, planning, testing and first prototypes. Georg Klass senior is convinced that there has to be a low-maintenance and preferably trouble-free technology for water treatment.

1976

Formation of Klass Filter GmbH
When company founder Georg Klass senior begins to deal intensively with water treatment, this subject still has a niche existence and is of little public interest.